You Don't Have to Take Our Word for It!

Here's what some of our satisfied customers have to say about Spencer's Auto Repair: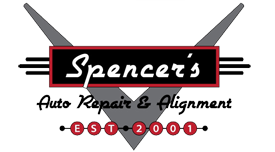 General Services
, near
Krum, Texas
12/06/2019
I went to Spencer's the first time when I was visiting my family in Krum. I have recently moved to Krum and I'm now a repeat customer. These are the nicest people and I trust them which I can't say for many businesses these days. I really believe if you visit them one time you'll become regulars too. But please don't make them so busy that I can't get in when I need too! LOL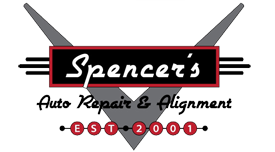 Spencer's is the most honorable mechanical shop there is. They are always willing to help and get you in no matter what. We take all of our Company vehicles there for all issues. Can not thank you enough for everything you guys do for so many people. Most small towns will take advantage of being in a small town and the cost is much more but not Spencer's.... they never take advantage of anyone and are honest about what needs to be done. Thank you all for being such a trustworthy place we all can trust.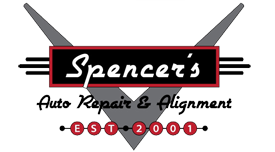 Spencer's has just become my permanent mechanic after going above and beyond to tell me my car wasn't worth fixing, as it had a major problem that would be thousands of dollars to fix that was going to rear its head soon, and the car wasn't worth it. Rachel and Jerry are the best!

Jennifer McWhorter - Rhome, TX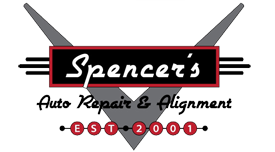 Great service. Alternator quit on way to Oklahoma and they took the car in at 4:00 pm and completed the work within an hour. Saved our trip and they were friendly and knowledgeable. Highly recommend Spencer's for all you service needs.

Paul Wadle - Waco, TX 76707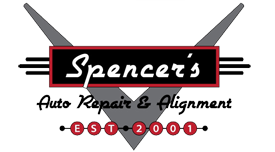 I so appreciate the follow-up work on my truck. I had a brake job done and everything they did was fine, but the pads they were supplied were not performing right. I let them know and they immediately took the truck back, found better grade of pads, and installed them free of charge. Now that's customer service! Glad I found a place that operates with integrity and stands behind their work. Not always easy to find these days. Thanks Again.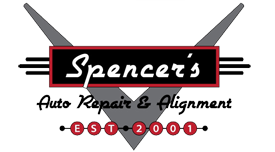 This is by far the best automotive service company I have ever done business with. They are caring, honest and are truly looking out for the best interests of their customers. When it comes to automotive services, I only trust Spencers!

Megan Crowder - Denton, TX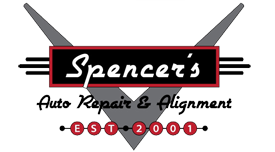 Awesome place! They always do a fabulous job! They are quick to get me in and back out in no time! Do yourself a favor and go to Spencer's! You will keep going back!

DeDe Campbell - Krum Texas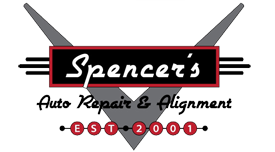 Spencer's is the bomb! My car has 193000 miles and they made her feel young again. Rachael will give suggestions according to service schedule, They only do what you ask at a great price without overcharging. They perform work in a very timely manner. All staff are very friendly and personable. I cant say enough. Definitely found my new car service center.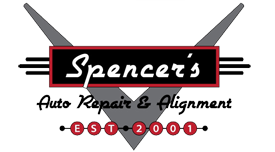 I have used Spencer's exclusively for my auto repairs for 7 years, including having a new engine installed. I have always been overwhelmingly pleased with the service and the work performed. I can also tell you that Spencer's is the ONLY place that has ever worked on my car and billed me UNDER the estimate -- That is honesty and integrity which will keep me as a lifetime customer.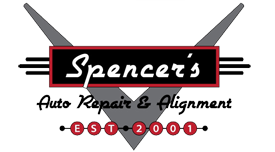 Thank yall for ALWAYS taking care of all our needs, yall truly are the best. I like be we get treated like family.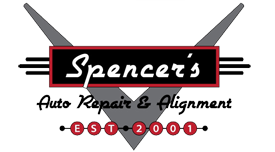 Spencer's Auto Repair has been servicing my vehicles for the last 14 years. My time is valuable and I can be assured when I have an appointment that they have me back on the road as soon as possible. Spencer's Auto Repair stands behind their repairs and is always honest about the best way to repair my vehicles at a fair price. I won't use anyone else when it comes to repairing or servicing my vehicles.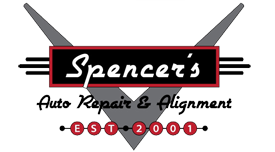 It's hard to find a shop you can trust and who treats their customers like family. I can always count on Spencer's Auto Repair to provide me with excellent service, a reliable repair, and a quick turn around.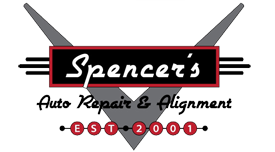 I have been a happy customer of Spencer's for multiple years. I am very pleased with the customer service.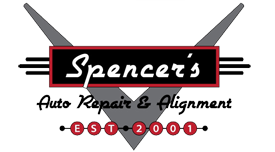 If you are looking for fast repairs, honesty and quality work this is the place to go! My husband needed new brakes. They could have replaced all the brakes and charged us for a full brake repair but they were honest and told us we only need the front brakes replaced! It was very cheap and work was completed in about 4 hours. They have specials all the time and call and keep you updated when work is being done! I won't take my cars anywhere else from now on!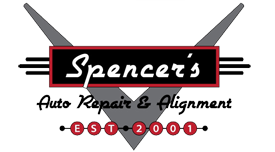 5 stars! I have taken my (usually) aging vehicles to Spencer's over the last 10 years and have never been disappointed. Several times, just based on my description of the problem, they have given me ideas to try to avoid bringing the car into the shop, A courtesy ride home on occasion, great explanations of the work involved, tips specific to my vehicles - all these things make Spencer's the obvious choice.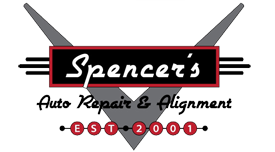 5 stars My family and business have used Spenser's service for years now. The people there are not just there to fix the problems, but to help me/us understand how to get the most out of our vehicles for time in which we own them. I feel they are fair with their clients and have a great turn around to get you back on the road.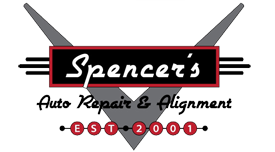 5 star Great place! They are honest and do a professional job for a fair price. They truly care about their customers and care about this community. I have always gotten superior service and they are quick. They can do everything from the simple oil change to major repairs. Give them a try much more pleasant experience than going to some larger chain store where you can't trust who might be working on your car.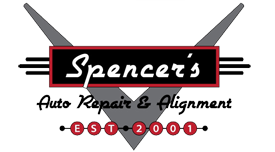 5 star Honest people who do great service and will take care of you every time. They've loved on our 2001 Honda CRV that has over 202,000 miles on it and it's still going strong. We LOVE Spencer's!!
Testimonials
Nikki Menees

, 12/06/2019
I went to Spencer's the first time when I was visiting my family in Krum. I have recently moved to Krum and I'm now a repeat customer. These are the nicest people and I trust them which I can't say for many businesses these days. I really believe if you visit them one time you'll become regulars too. But please don't make them so busy that I can't get in when I need too! LOL
view all reviews